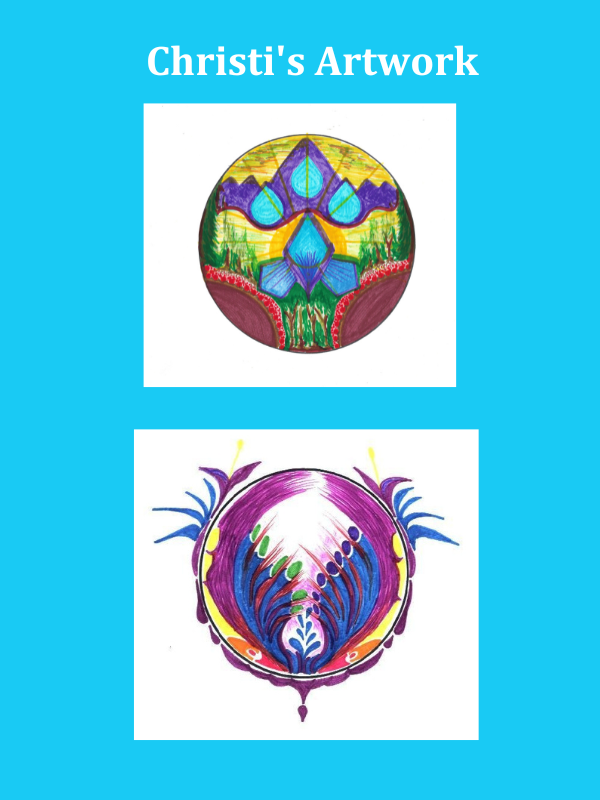 Meet
Christi Van Nuys Thomas
Spiritual and Intuitive Art & Treasurer of CtH
Why did you get involved with CtH?
To learn about Raw Food and to experience Body Electronics.
What does CtH mean to you?
CtH is my spiritual community, and the people and activities mean the world to me.
As a covenanted member, would you mind telling us how this process has helped you grow spiritually? And, why do you feel it's important to grow spiritually?
I have been participating for more than 15 years in classes and Body Electronics and I am the Treasurer. I have grown a tremendous amount through various teachings from Gabrielle and Thomas Chavez and through my participation in Body Electronics. The Chavez's continue to grow themselves and introduce us to new teachings through their own explorations, online workshops, retreats, and new books they have read. I love how I am encouraged to grow in this community.
Is there anything specific you wish to offer new community members who want to grow with us?
I will offer a drawing for people. I will participate in special needs point holdings when needed. I am able to share on a deep level and am happy to share my healing journey
If you have embraced the concepts of the Compass of Grace Teachings, would you mind sharing how this has helped you to move into a state of grace with yourself, your relationships and/or the world around you?
It has helped me to see how I am in relationships and how I can grow in almost all ways– emotionally and spiritually especially letting go of past behaviors and beliefs.
Would you mind sharing how your life has improved or changed as a result of engaging with the CtH leaders and members, or engaging in spiritual and/or healthy living practices?
I have healed shadows from past trauma and abuse through being on the table in Body Electronics. I also find that I have a faith I never had before and am able to follow my guidance for healthier living. I eat much healthier than before. I have friends who treat me with love and respect. I have a powerful meditation practice from a book they suggested "The Presence Process." I have especially benefitted from a tool they brought from a retreat "The Big Surrender List" which has Strengthened my faith beyond anything I've ever known was possible.
Please tell us a little about yourself, including your leadership skills, personal interests, and how you serve the CtH Community?
I'm a great friend. I am open to crying whenever and with whoever.
What is your leadership role in Christ the Healer?
Treasurer