Kid's Kitchen Pop-Up Event
Date Saturday, September 23, 2023
Time: Noon
Where Prince of Life Lutheran Church, 13896 S Meyers Rd., Oregon City, OR. OR Google
All of our events are offered on a donation basis as part of a gift economy we are building. Pay what you can. If you can give more, you will be supporting our ongoing efforts. Learn more here.
The Menu
Kale Chips
Fresh Pressed Apple Juice
Cool Tomato Soup
Zucchini Pizza
Rutabaga Fries
Beet Pickles
"Mom's No Bake Apple pie"
A gift from our children to inspire us all for a blessed tomorrow

Climate Cafe's September's Pop-Up Community Feast in Oregon City features another tasty, locally-sourced and plant-based spread of seasonal delicacies, including Mom's Apple Pie! We are featuring Climate Café Kids who planted the food, harvested the food and prepped the food – a gift from our children.
A short participatory program follows the meal, entitled "Climate Crisis: Facing the Challenge and Embracing the Change," game simple simulation and song,  will facilitate an opening for personal and public transformation concerning our shared environment. Audience participation is welcome, and encouraged. Learn more and RSVP now.
This pop-up is brought to you by Christ the Healer UCC, Price of Life ELCA, and Zion ELCA, in a ground-to-plate, farm-to-table event. This event open to children, youth, elders, and all ages in between.
Leading up to this event, 'eldsters' with youngsters will have planted, gardened, harvested, prepped the meal and program. You can still join our apple pressing gathering at Prince of Life in Oregon City September 12 at 7:00 PM and our kale chip making party at Zion ELCA on Jefferson St and  at 7:00 PM  September 20 on Meyers Road in Oregon City. We welcome you!
In a pickle about climate change?  We've got some beet pickles for you, too! Come taste and see!
Did you know Abundant Grace Farms, Grace Garden, and Prince of Life's Hope Garden

have generously donated produce for this event.
Your financial support is put to good use and much appreciated. 

 
Please sign up below to let us know you are coming.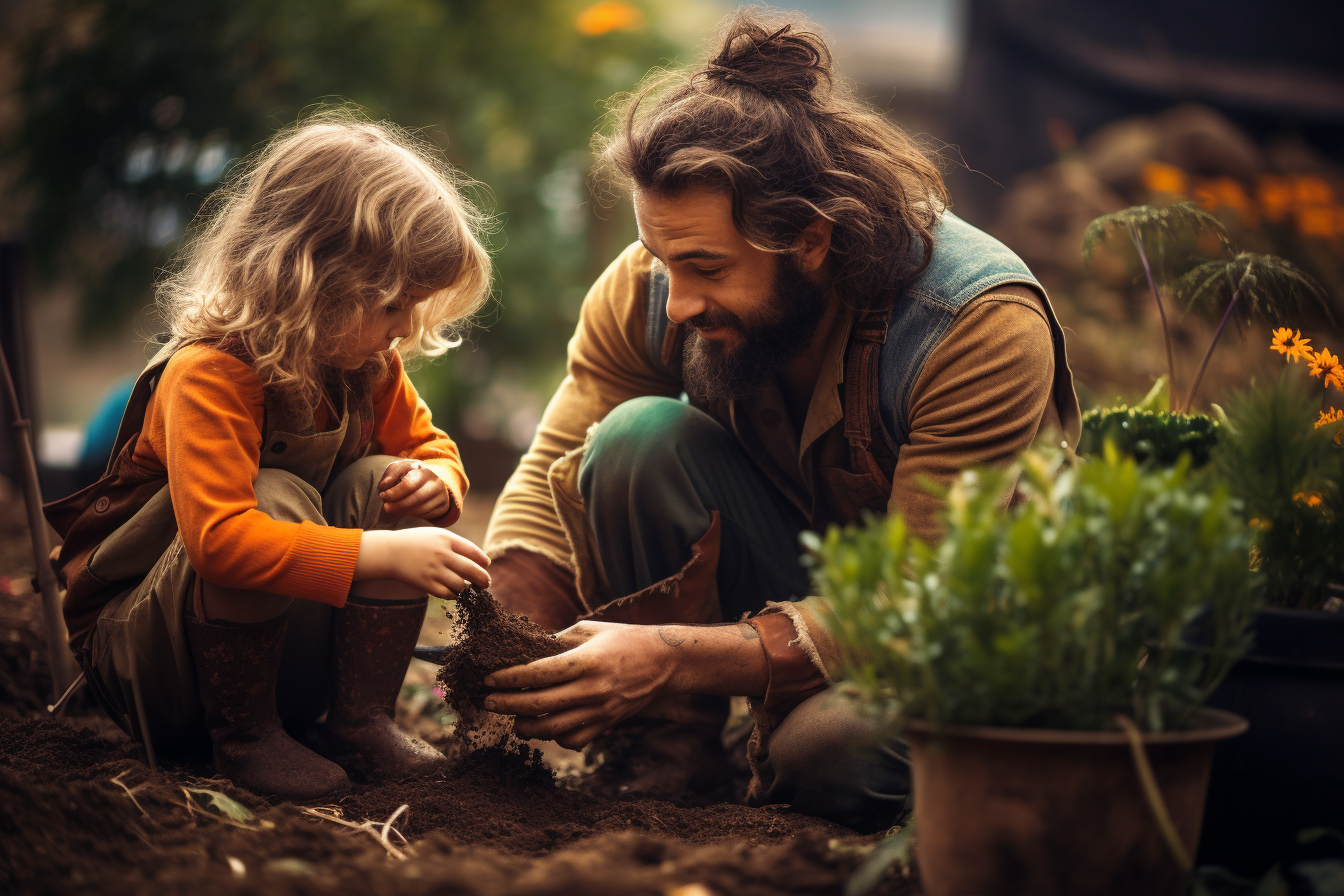 Download  our Brochure here
 More about Kids' Kitchen and Climate Cafe
Climate Café is an all-volunteer effort to address the planetary catastrophe we are now undergoing, and its new offshoot—an outreach known as Kids' Kitchen—brings to the fore issues that coming generations are already facing today. We believe that changing the way humans produce and consume food goes a long way towards healing the environmental imbalances that disturb both the biosphere and the people who depend on its gifts.
Climate Café's Kids' Kitchen operates as a collective, to engage elders with youngsters in brainstorming and developing positive solutions to our current climate crisis. A short participatory program follows the September meal, entitled "Climate Crisis: Facing the Challenge and Embracing the Change," game will facilitate an opening for personal and public transformation concerning our shared environment. Through simple simulation and song, those who are willing to experiment can start to work through their fears and play out fresh hope about environmental justice–in community! Our motto calls us to "Love all Creation as your Self." We CAN begin to creatively solve the environmental and economic problems that plague us–by sitting at the table, together, and eating delicious and nutritious plant-based dishes that are grown organically, locally, and according to regenerative farming principles and practices which enrich rather than deplete the soil.
Climate Café operates as a gift economy. The meal you take in is resourced by folks who give of their time, energy and substance, in order to plant, harvest, prepare and share earth abundance. In this way, other folk who normally might not be able to afford the high-quality meal we offer can participate in the feast, right alongside diners and donors who can afford to contribute a little extra. 
In a pickle about climate change? Try a beet pickle, pictured here!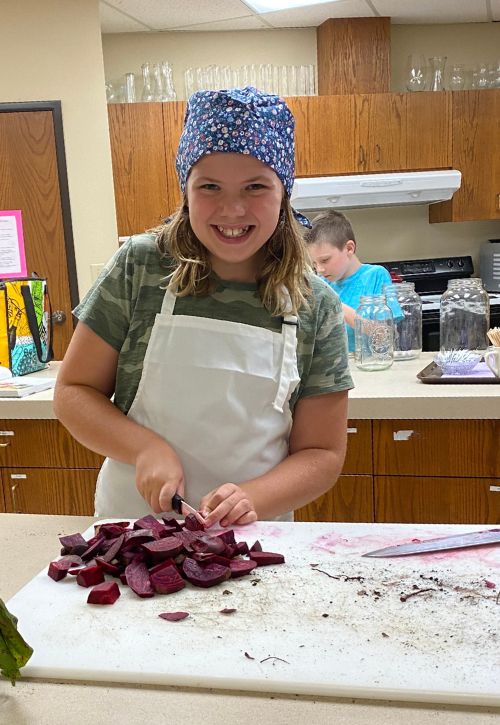 Let us know if you are joining us!
Kid's Kitchen Participation
For the Love of All Creation 
What if there was a simple way to address climate crisis—directly and effectively—without having to rely on external systems? Would we take the personal chance to make the needed social changes in the way we prepare and share our food? Climate Cafe's Kid's Kitchen, which is a ground to plate lifestyle is your opportunity. 
What is Climate Café? In a nutshell, it's an effort to INVITE folks with all different kinds of beliefs to enjoy a meal that is locally sourced, plant based, regeneratively grown, sustainably prepared with a low carbon footprint. 
Let's do this together and we'll see you there!
  – Bonnie & Friends